Center for Regulation of Relations in Financial Markets
BEAVERFOREXGROUP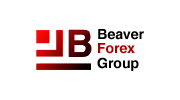 Our reputation speaks for itself!

http://BEAVERFOREXGROUP.com
About us
Our reputation - this is our main achievement. Any claim for more than 20 years of history.company HistoryWe started work in 1994 as a dealer on the Chicago Mercantile Exchange. After that, we have come a long way - to the largest companies, employing Boel than 200 people.Field of activityWe work in different areas - dealing in commodity and commodity markets, forex trading, CFD - wherever we can help our customers to become richer. Wherever important qualities such as accuracy and speed of execution of orders, honesty, love and respect for his client.