Center for Regulation of Relations in Financial Markets
Ficex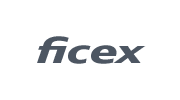 The largest Western broker is now in Russia.

http://ficex.com
About company
When creating a company, we set ourselves only one goal: your profit should be maximum. We don't give prizes, don't arrange contests, don't pay% on the deposit - we don't invent different ways of attracting, for which in the end clients pay anyway. We just give you the opportunity to make the most moneyGregory Ficex, CEO of Ficex.
Our goal.
Our Dealing Center was created to make traders successful. So that they earn as much money as their talent and their capabilities allow - without restrictions. To maximize their professional growth. And the profit has grown from year to year. We have the lowest spreads of all our competitors. Our spreads are even lower than bank spreads (which you would receive from them as regular clients). Try it and see for yourself - the most profitable Forex trading is trading with Ficex Corp. If you choose us, you can be sure that you will get the most out of your trade.We offer you the following advantages: Trading from $ 20, the fastest execution, the most favorable trading conditions, direct withdrawal to the bank and ECN systems, guaranteed overlap.We are ready to give successful traders management of our own funds (from $ 10,000)Thus, your income can be tens of thousands of dollars higher.By choosing us, you choose the freedom to trade the way you want. Without Borders.