Center for Regulation of Relations in Financial Markets
ForexStart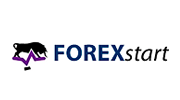 The largest Russian Dealing Center - over one million accounts, over a thousand registrations a day.

www.forexstart.org
About company
ForexStart is the largest cent DC in Russia. The best conditions are spreads from 0 pips, various trading instruments (more than 50 currency pairs, more than 30 different CFD and Futures instruments).We value our reputation. Therefore, choosing our company for work, you get a truly reliable broker with an individual approach to each client.For each client, regardless of the size of the deposit, we offer the most convenient and favorable trading conditions: the best software, interbank working conditions, complete absence of commissions for making trading operations, analytical materials. Also, we provide a unique opportunity - to independently set the size of your leverage.
Company goals
Providing the best (interbank) trading conditions for everyone. Even with a deposit of several tens of dollars, you can be sure that your opportunities are as wide and varied as those of those who work with deposits of several hundred thousand dollars.We work with the world's largest market makers, bringing the total position to the interbank market. In some cases, we also display traders' individual positions. We never play against our clients, therefore, while making money on the global financial market, you can be sure that you are not playing roulette, but are really making money on the exchange rates.The second goal of the company is to help novice traders, as well as those who cannot start earning money worthy of it. The main problem of any trader is psychological stress and the inability to treat the money in the account as a tool. According to worldwide psychological research, the best way to overcome yourself is to start trading on a micro-deposit.